Charity Christmas Hampers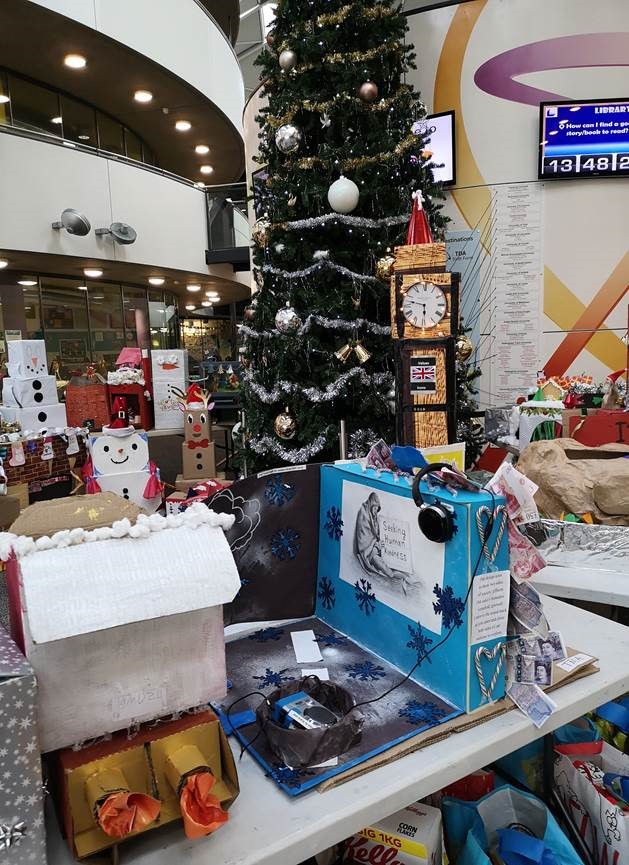 For the second year running, Thomas Deacon Academy has come together as a whole school community to create a spectacular collection of Christmas Hampers that will be delivered to a range of local charities, supporting those in need at this important time of year. Starting with just a plain box, forms were asked to decorate and create something amazing for the eye while also filling them with all manor of products, from food to socks, all in the name of charity. The response, again, has been overwhelming and the four charities involved have shown a great appreciation for what the students have done. We are very proud of our community and we are proud to be working with Age Concern, The Foyer, New Haven Homeless Shelter and the Peterborough Soup Kitchen.
Vex Robotics Regional Tournament 2019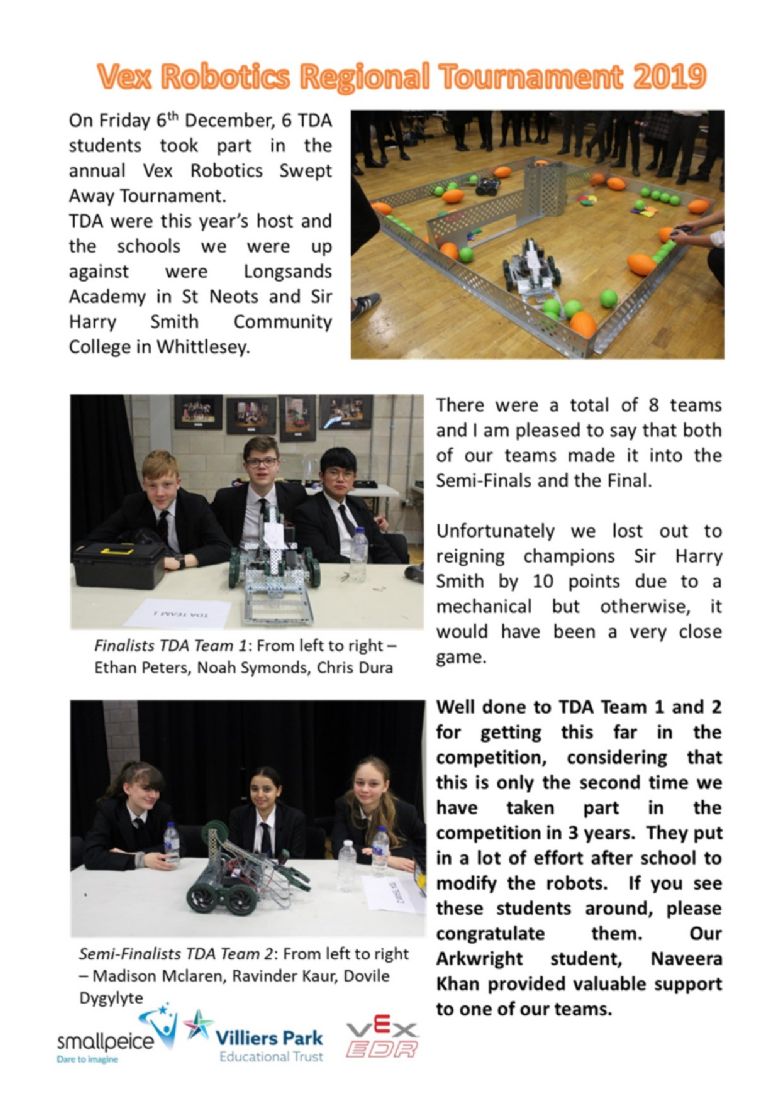 Children in Need Fundraising at TDA Juniors
We raised £324.50 wearing non-uniform and £205.70 on the cake sale. The final total was £530.20.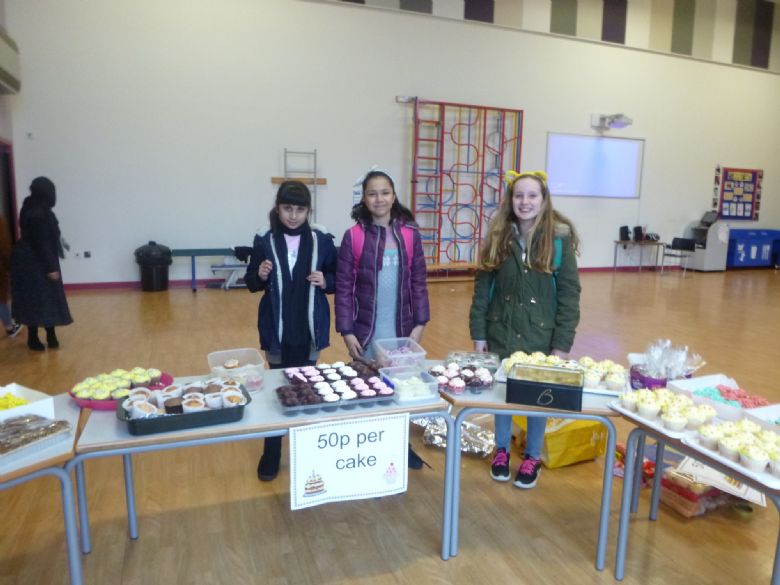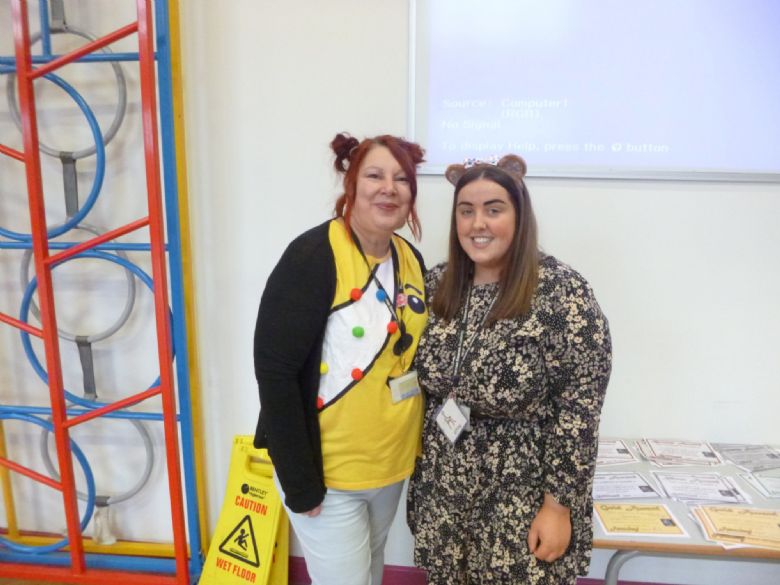 TDA Juniors Football
Well done to the Football Academy students who competed in the TDET Football competition held at school last Tuesday. The children competed against teams from Welbourne Primary Academy, The Beeches Primary School and Gladstone Primary Academy. A huge thank you to The Peterborough Posh for sending a number of representatives on the day. The children played with pride and resilience in tough weather conditions. They were fantastic representatives of our school with the 3/4 team finishing in 4th place and the 5/6 team in 3rd. Well done to all of the children involved.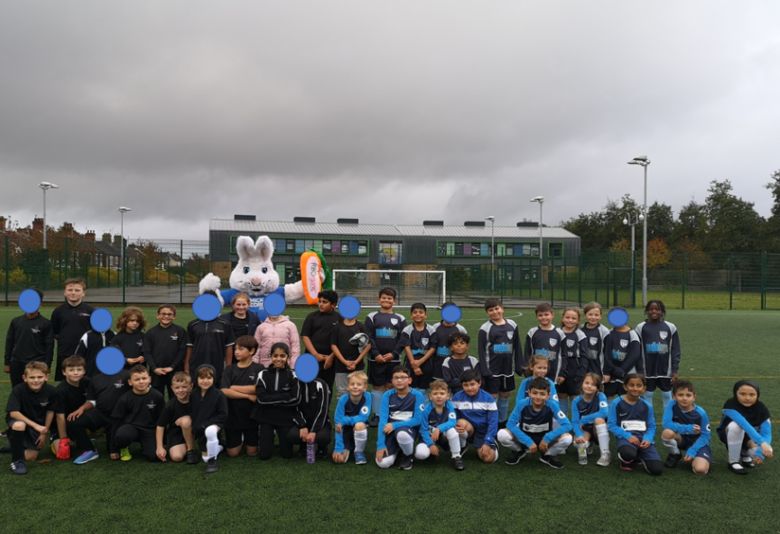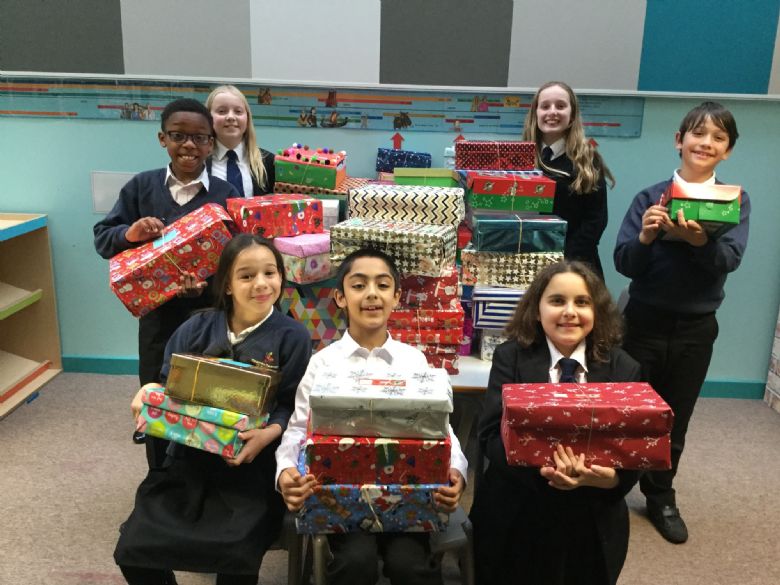 Shoe Box Appeal - TDA Juniors
TDAJ have managed to donate 96 shoe boxes to The Samaritans Purse. They will be sent to children who are less fortunate than us.
Parental Communications
Would all parents of students at the Thomas Deacon Academy please note that the way in which the school communicates with you has changed. With effect from the 1st of September, the school no longer uses SMS messaging. Instead it has switched to the use of email and the SIMS parent app. For this to be a success, it is essential that the school has details of your up-to-date email address. If you believe that you are not receiving communications from the school, please contact your relevant house administrator and provide them with your email address details.
The SIMS Parent app is an improvement upon the previous communication methods used by the school. For more information about the SIMS Parent app, please go to the Parent Portal. ​​​​​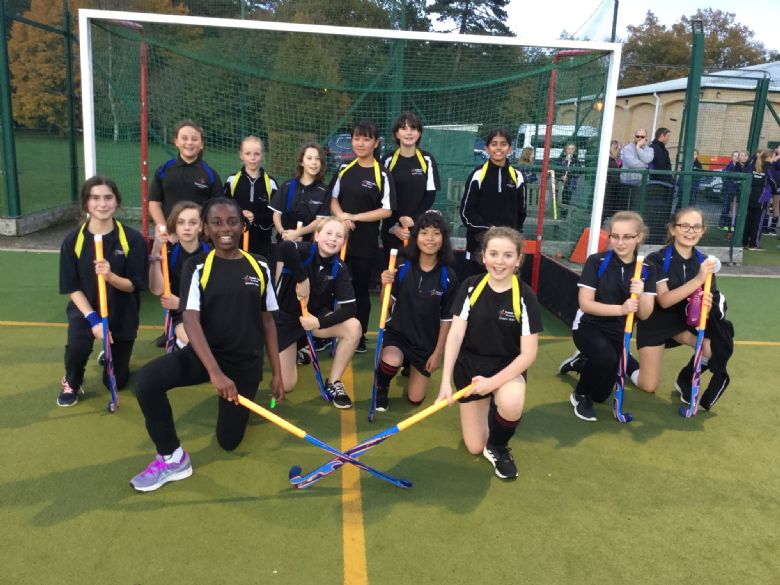 Under 13s Hockey vs Kimbolton
Well done to the following girls representing TDA @ Kimbolton:
Back row L-R: Salma Ourty, Gracie-Lei Regan-Daniel, Nini Carrao Kemp Silva, Eunis Yu, Simona Mizisinova, Juweiria Alam. Middle row L-R: Natasha Tavares, Imogen-Leigh Thompson, Mia Mackenzie, Lecenia Costa Pereira, Ines Mlodziejewska, Thea Richmond. Front row L-R: Fran Namakula, Megan Ferris.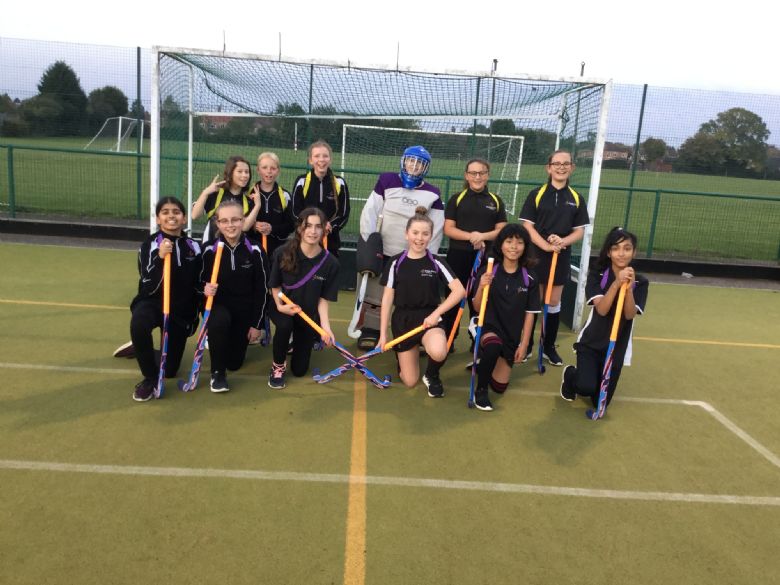 Peterborough Schools' Hockey Tournament
Well done to the following girls for representing TDA at the Peterborough Schools' Hockey Tournament. We had such a good turnout that we were able to enter two teams (TDA A and TDA B):
TDA A vs Jack Hunt: 1-0 (Ruqayyah) TDA B vs Jack Hunt: 0-1 TDA A vs Kings B: 2-0 (Ruqayyah, Juweria) TDA B vs Kings B: 0-0 TDA A vs Kings A: 0-0 TDA B vs Kings A: 0-2 TDA A vs TDA B: 1-0 (Ruqayyah) TDA B vs TDA A: 0-1
TDA A finished joint first and TDA B finished joint fourth.
Back row L-R: Nini Carrao Kemp Silva, Gracie-Lei Regan-Daniel, Evie Stokes, Mia Mackenzie, Salma Ourty, Thea Richmond. Front row L-R: Juwaria Alam, Ines Mlodziejewska, Natasha Tavares, Megan Ferris, Lecenia Costa Pereira, Ruqayyah Hussain.
Senior Hockey -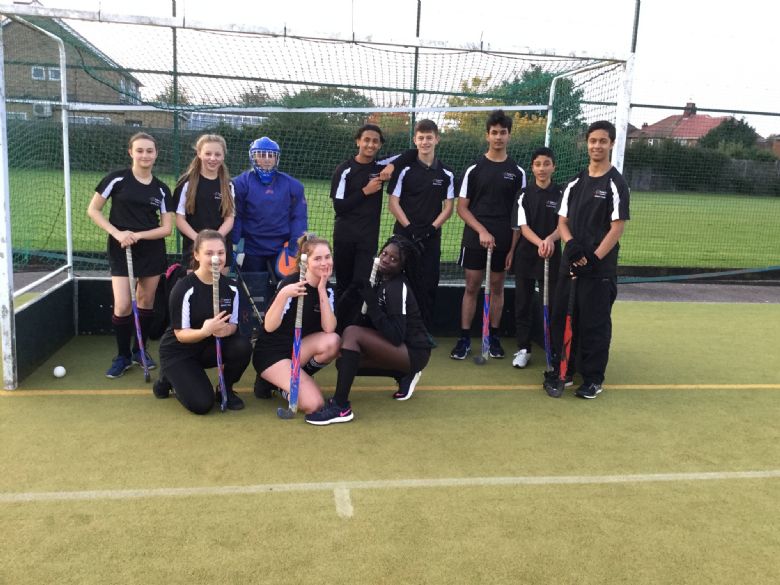 30th October 2019
Well done to the following pupils who beat Kings 2-0. Goals by Tommy Paul & Lauren Wyer.
Back row L-R: Lauren Wyer, Isabelle Cameron, Karla Sharratt, Imad Hussain, Tommy Paul, Dhruv Erda, Lukemann Ulhaq, Wajid Ali. Front row L-R: Ellie Ward, Dita Fridenberga, Iara Cacheu.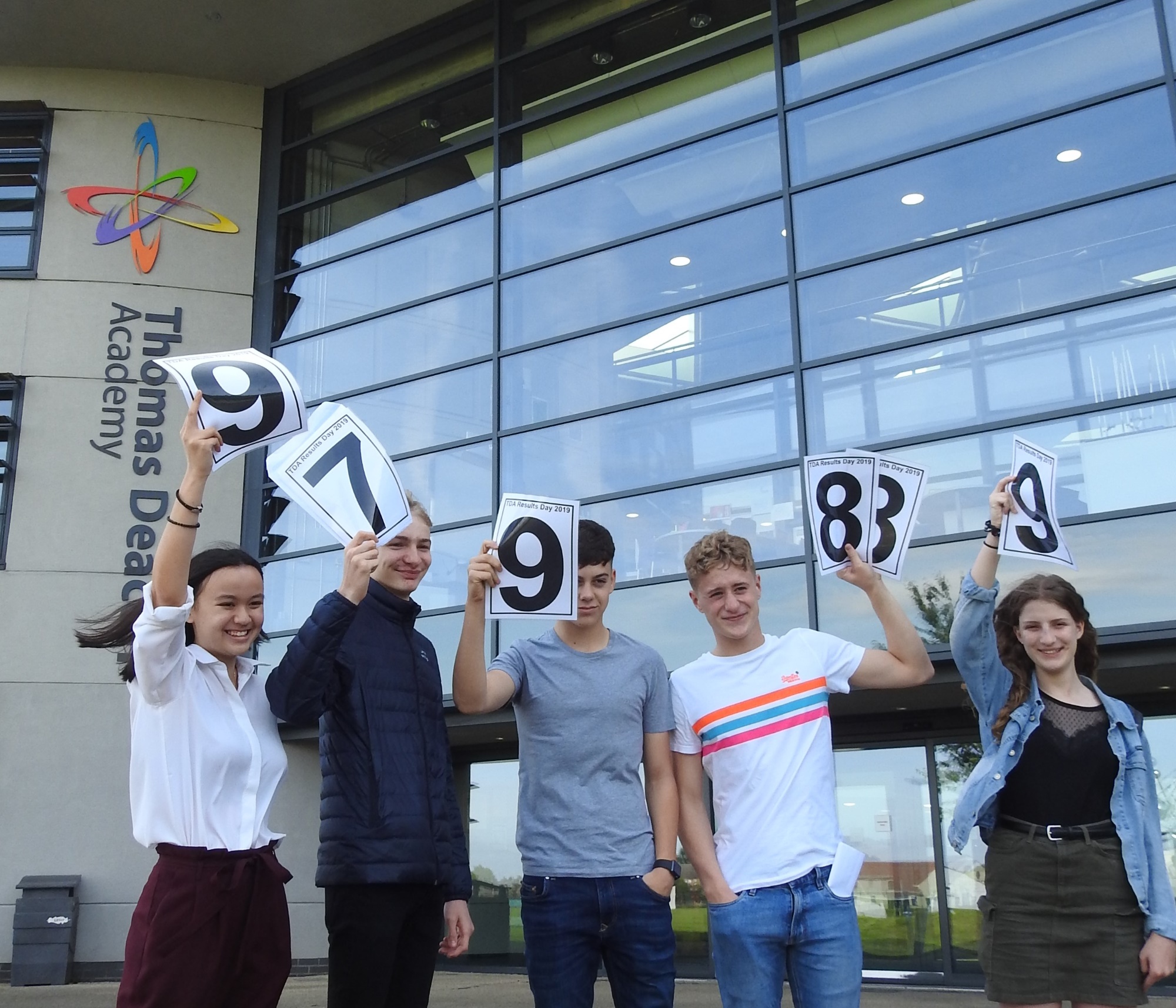 A new record has been achieved at Thomas Deacon Academy as students produce the best set of GCSE results in the history of the academy.
Nearly 60% of students achieved grade 9-4 in both English and Maths which is a significant 8% improvement on last year. More than a third of all students achieved a strong pass, level 9-5, in both English and Maths.
Principal of Thomas Deacon Academy, Rick Carroll, said: "We are absolutely thrilled by these results. They follow on from last week's strong A level grades and underline TDA's commitment to securing the best possible outcomes of knowledge, skills and character for each student.
"This year group, in particular, has made enormous progress since it entered the academy five years ago. The grades they have obtained today are a reflection of their own hard work and determination coupled with skilful and highly focused support from staff. We are also grateful for the way so many parents have given their sons and daughters constant encouragement to sustain their efforts through what is often a very stressful period.
"The students collecting their results today are rightly proud of their achievement. Following their GCSE success, we are looking forward to welcoming a high number of the year group back into the TDA sixth form."
Julie Taylor, CEO of Thomas Deacon Education Trust, added: "I am delighted for Thomas Deacon Academy. To have secured their best results yet is a massive achievement and reflection of the high-quality teaching and learning that takes place at the academy. I am thrilled for all the students and staff on this fantastic accolade."
Impressive individual performances include:
Amber Moore - 8 grade 9s
Luca Kist-Chancellier -7 grade 9s, 3 grade 8s
Nadia Szymiec - 7 grade 9s, 2 grade 8s
Raiqhah Hussain -6 grade 9s, 2 grade 8s
Zara Sharpe-Dai - 6 grade 9s, 2 grade 8s
Monika Grabowska - 5 grade 9s, 2 grade 8s
Aleksandra Lis and Sami Maryam made the highest progress across the Academy
Thomas Deacon Academy celebrates best ever GCSE results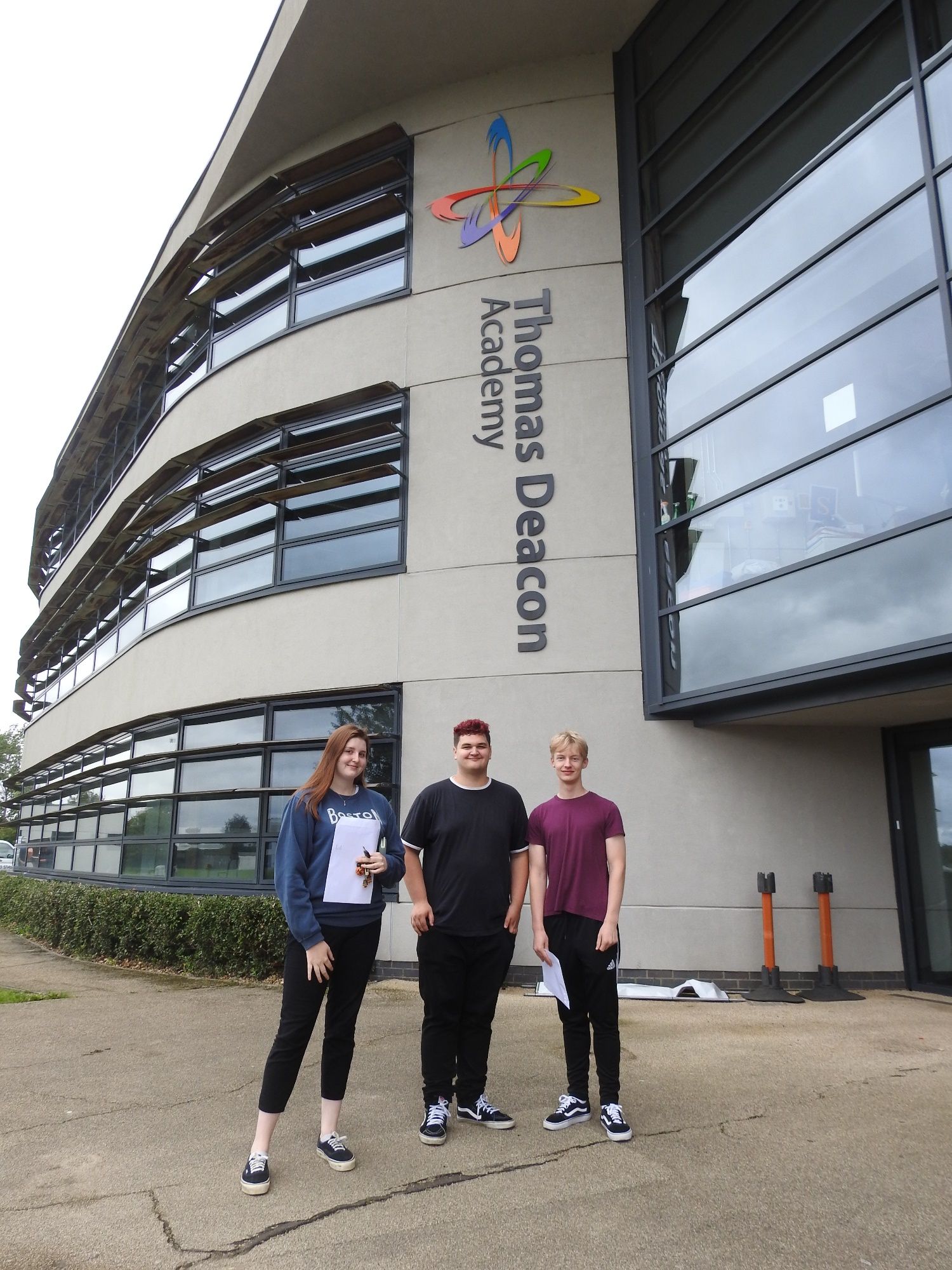 Students celebrate A Level Results at Thomas Deacon Academy
Thomas Deacon Academy are celebrating another great set of A-level results this year with students achieving a pass rate of 95% at A-level and 97% in vocational qualifications.
Almost a third of A-Level qualifications achieved were the top grades of A*-B with over 60% of grades at A*-C. Amongst the highest performing subjects were Further Maths, Geography and Photography; these are indicative of the wide range of opportunities available to sixth form students at the Academy.
Particularly pleasing were the results for the Extended Project, in which over 70% of the students gained A*- B passes, and Further Maths, in which 83% of the grades were A*- B.
Principal of Thomas Deacon Academy, Rick Carroll, said: "These results are a real testament to the hard work and partnership of parents, staff and students. A significant proportion of students have fulfilled or exceeded our expectations. These results continue to reflect the hard work put in by students and staff over the past two years."
"Early indications show that nearly all students who want to go on to university will be able to access their preferred choice. For many students these results demonstrate excellent progress from their starting point on entering the school."
Julie Taylor, CEO of Thomas Deacon Education Trust, said: "On behalf of the whole Trust, I would like to congratulate all staff and students on another fantastic set of A-Level results. These results are a true refection of the dedication of all involved and I wish the students the best of luck in their future adventures."
Impressive individual performances include:
Robbie Marseglia who achieved A* (Maths), A* (Further Maths), A* (Physics) and A (Computer Science). Robbie is going to study Computer Science at Warwick University.
Louie Millward who achieved A* (Maths), A* (Politics), A* (Economics) and A (Further Maths). Louie is going to study Politics, Philosophy and Economics at the London School of Economics.
Harkirat Kaur who achieved A* (Chemistry), A (Biology), A (Maths) and A (Further Maths). Harkirat is going to study Chemistry with Medicinal Chemistry at Warwick University.
Mikolaj Dworzycki who achieved A (Maths), A (Further Maths) and A (Physics). Mikolaj is going to study Mechanical Engineering at Warwick University
Maria David who achieved A* (Art), A (English Literature) and B (History).
Eliana Kutschera who achieved A (Art), A (Biology), A (Creative Writing) and B (History). Eliana is going to study International Development at the University of East Anglia.

New Principal appointed to lead Thomas Deacon Academy
On Tuesday 23rd April, Rick Carroll took up the position of Principal at Thomas Deacon Academy (TDA).
Rick has a strong background in teaching and leading in schools across Coventry, Suffolk, Stevenage and St Neots, where he rose from the position of Deputy Headteacher to Executive Headteacher.
After several years leading multiple schools as an Executive Headteacher, Rick is excited to get back to what he describes as "the best job in the world."
He said: "I am absolutely delighted to take up the position of Principal at Thomas Deacon Academy. I thoroughly enjoyed the interview process and from day one, I got a real sense of the level of support that I would receive from my colleagues at TDA and TDET. The values of the school and the Trust strongly align with my own which is really important. I knew it would be a great fit for me.
"I was lucky enough to meet a number of students as part of my interview and I was very impressed with how they represented the academy and its values. I can't wait to begin life at TDA and start working with my colleagues to ensure we provide the best education possible for our students."
Chief Executive Officer of TDET, Julie Taylor, said: "We are thrilled to have appointed Rick to lead Thomas Deacon Academy. We knew he would be a great addition to our team as he shares the same values as we do at all our schools across the Trust. He also brings with him enthusiasm for the role and valuable expertise that will benefit the academy and the Trust more widely.
"Rick has a very exciting vision for the academy and we are looking forward to seeing him take this forward. We are delighted to welcome him into our community and look forward to working with him closely over the coming months."
Mr Walls, Principal, has made the decision to step down from his role at TDA
"It has been a privilege and pleasure to serve the Thomas Deacon Academy community over the last five years I will miss the fantastic students, colleagues, parents and governors but am also looking forward to pursuing exciting new leadership opportunities in my future career. I wish the Academy every ongoing success under the next phase of leadership. I am confident that TDA , the Thomas Deacon Education Trust and the Thomas Deacon Foundation will continue to go from strength to strength over the coming months and years".
Mrs Gaunt will take on the role of Acting Head of School under the executive leadership of Mr Hudson, Director of Secondary for TDET. The process to recruit a new principal for TDA will commence in the new year.
TDA joins SoTo heads and school leaders to forge educational partnerships with China
Last week, school leaders from Schools of Tomorrow (SoTo) visited China as part of the first SoTo international delegation. SoTo is a member-owned social enterprise that brings schools together through a shared commitment to the four quadrants of educational delivery; highest levels of achievement, highest levels of wellbeing, highly effective preparation for the future and highly effective family and community engagement.
The objective of the China Delegation was to form long-standing partnerships with primary and secondary schools in Qingdao, with a view to sharing best practice and providing meaningful two-way learning opportunities for students and staff.
During the visit, the delegation explored the city of Qingdao, which has a population of 10 million and a total of 1,897 educational settings. The city is made up of a several districts, with the most notable being the west coast and east coast areas, which were home to the schools identified as suitable partners for the UK based schools. Each school was partnered with a comparable Chinese school and, following the official signing of the Memorandum of Understanding, the respective school leaders spent an afternoon with their partner school leaders to discuss and share ideas about their vision, values and education system.
In addition to visiting the partner schools, the school leaders spent time exploring the newly established Yew Chung International School of Quindao and the China-Britain Innovation Industry Park to explore opportunities for the mutual Continual Professional Development of staff and the subsequent benefits to the children. As a result of the visit, Schools of Tomorrow are committed to exploring a new joint venture, China - Teacher Development Programme and will now enter into communications to develop the venture over the coming years.
Clive Corbett, SoTo Director said, 'I came to Qingdao committed to developing links between children in England and China, something that I believe to be of particular importance during a time when the UK is seen by some as turning inwards. Establishing international connections between children and families is central to enhancing international understanding and mutually advantageous development, and essential to the future well-being of our countries'.
The visit proved to be extremely beneficial to all parties and TDA is honoured to be formally partnered with Bilingual Primary School and Huangdao Hongde Middle School, Qingdao, China.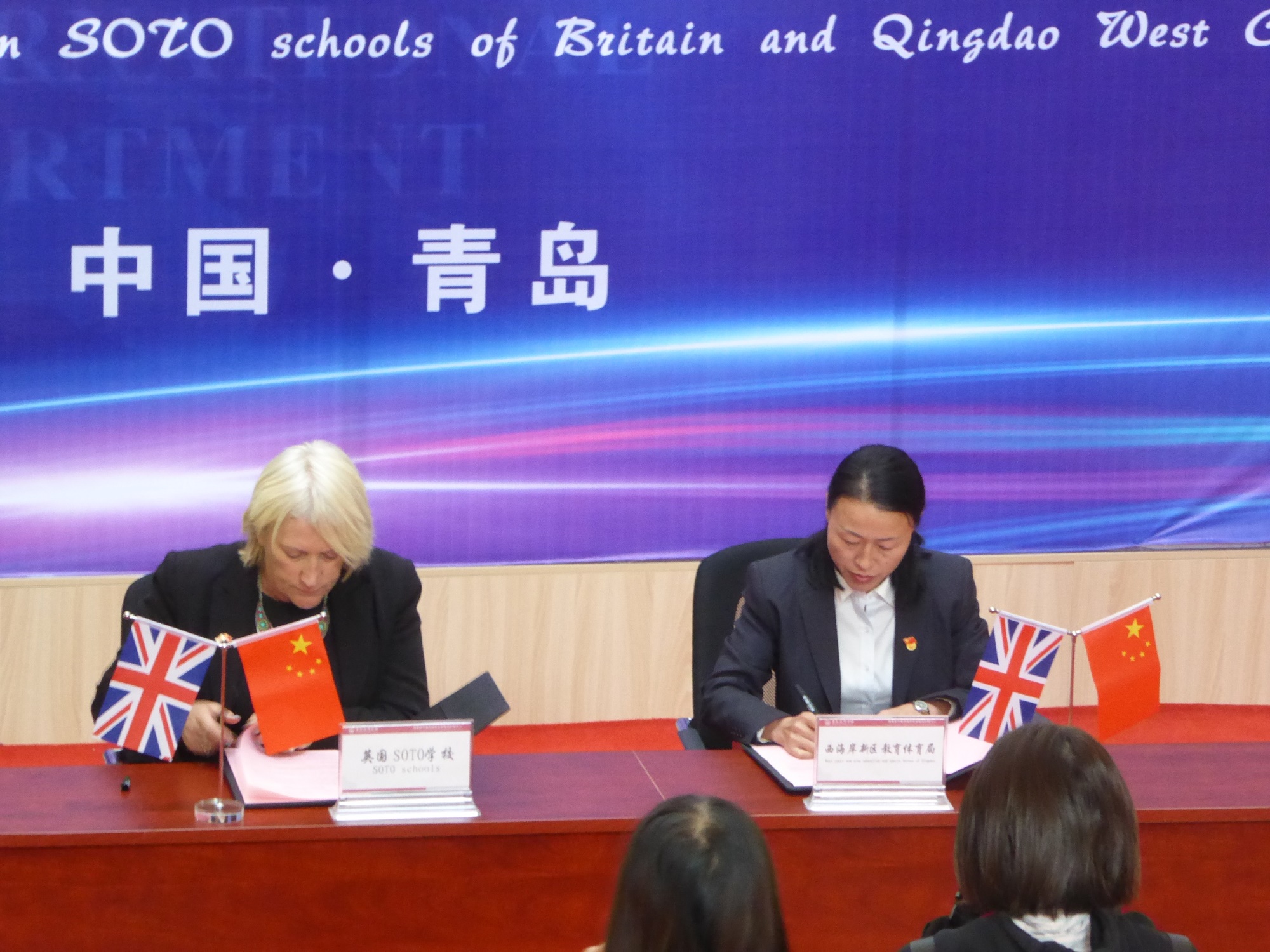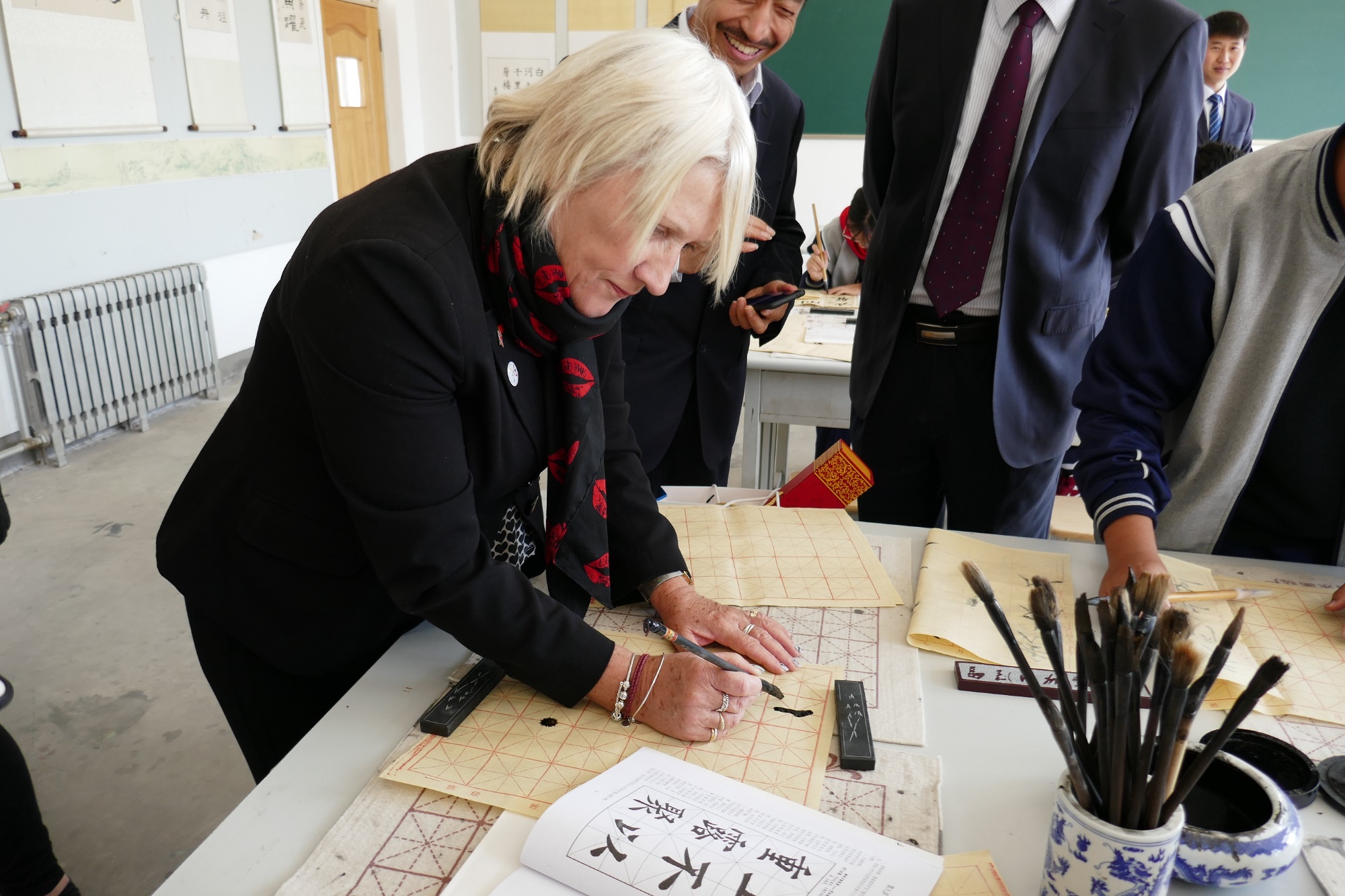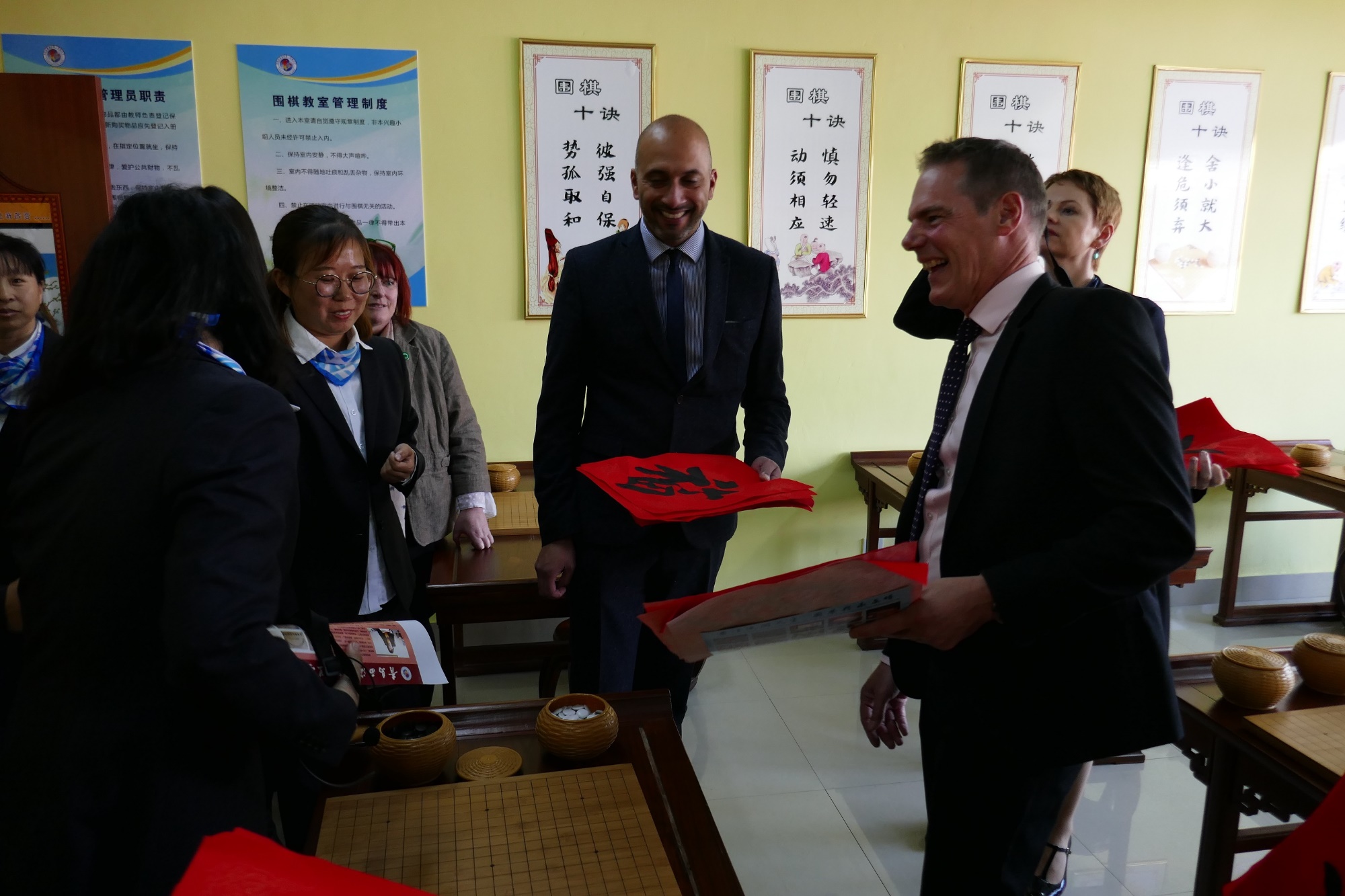 GCSE results 2018
Over half of students (54%) achieved a Level 4-9 in both English and Maths, with 37 per cent achieving the higher Level 5-9.
Among the highest individual performances this year were Sharafaib Chowdury, who achieved six grade 9s, three grade 8s and one grade A, and Mohammed Raza, who achieved four grade 9s, three grade 8s, one A* and one A.
Zoe Newson achieved four grades 9s, five grade 8s and two grade 7s, and Ahmet Kucuk achieved five grade 9s, two grade 7s, two grade 6s and one grade B.
There were many students who made incredible progress in their GCSEs, including Karanjeet Khera, Mohammad Nabi, Sapna Bibi, Zoya Mehmood and Mohammed Raza.
Richard Valler, Acting Principal at Thomas Deacon Academy, said: "I would like to congratulate all of our students and families on this fantastic set of results. The achievements come from a great deal of hard work and dedication from both our students and staff so I am delighted to see that this has paid off and our students have been rewarded for their efforts. I wish everyone the best of luck in the future."
The highest performing subjects included Construction, in which 86 per cent of students achieved a Pass or better, and Media Studies, where 81 per cent of students achieved a grade C or above. Other high performing subjects included Drama, Spanish, Photograph, English, Resistant Materials, Business and Health and Social Care.

A Level results 2018
Students at Thomas Deacon Academy are celebrating another great set of A-level results this year. Despite significant changes to specifications and examinations, the Academy achieved a pass rate of 95% at A-level and 97% in vocational qualifications.
In nine subjects over a quarter of candidates achieved grades A*-A, and in more than one-third of subjects over 50% of students achieved grades A*-B.
Richard Valler, Acting Principal, commented: "These strong results indicate the hard work of our students and is reflective of the ethos and culture in the Sixth Form at TDA. 84% of our students gained 3 or more A-levels, showing continued improvement in academic achievement, allowing high proportions of young people to continue along their chosen academic or vocational pathway. We are very proud of all of our students but special mention must go to Devesh Erda for his stunning performance achieving four A-levels at A* grade and Annie Cavanagh achieving three A* grades."
Ben Treverton, Head of Sixth Form, said: "Given the numerous changes to vocational subject specifications we are exceptionally pleased to have attained a pass rate of 97% with a third of candidates achieving Distinction grades or better. We were particularly delighted for twins, Freya and Kerenza Whitehead, both of whom have been successful in obtaining places to study Criminal Justice at Leeds University."
Impressive individual performances include:

Devesh Erda: A*, A*, A*, A* Further Maths, Maths, Physics, Chemistry – going to study computing at Imperial College, London
Annie Cavanagh: A*, A*, A*, A English Literature, English Language, Art and Politics – going to study at Sheffield University
Hannah Danks: A*, A, A PE, Maths, Geography – Geography at Newcastle
Hamza Zaman A, A, A, – Biology, Chemistry, Maths – Dentistry at Plymouth
Freya Whitehead A*, A, A – Psychology, Politics, RE – Criminal Justice at Leeds
RAF Cadets learn to fly
Six cadets from the RAF Section of the CCF attended a flying course where they learned the principles of flight, control surfaces and the types of movement of an aircraft before learning the various aircraft instruments that feature in a Viking glider.
After receiving a thorough training session the cadets moved to the simulator which accurately models a real glider. Here they were able to practice manoeuvring in the air and landing in the safety of the simulator. Each cadet had a minimum of four flights, two in a Viking glider and two in a Cessna 172 four seater, powered aircraft.
Four of the cadets had previously done an air experience flight and were awarded their Blue Wings which they will wear on their uniform to symbolise their achievement. The Blue Wings are the first stage of learning to fly which will lead the to solo flights at the age of 16.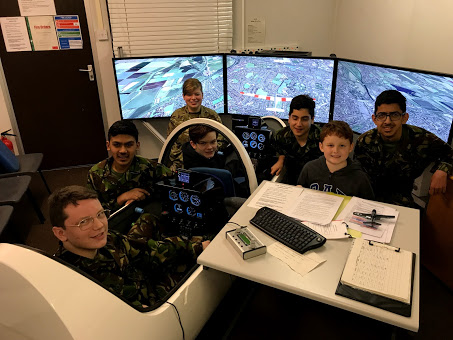 Ten Years of International projects
As we celebrate ten years of International Projects a variety of activities have been taking place within the Academy, including the Fair Wear Workshop, the latest transnational visit to Austria, an International Evening and international themed competitions within Tutor Groups. During the International Evening, Dr Faulkner re-visited the many international projects that have already taken place, updated students, parents and carers on the status of the ongoing projects and awarded students for their commitment to International Ambassadors' Scheme.
Congratulations to gold awardees, Oliwia Kula, Vicky Wojcik, Rui Simoes, Luke Welch and Will Meddings, silver awardees, Maisie Pitt, Monica Grabowska and Noor Ul-Nissah Mahmood and bronze awardees, Imad Hussain and Molly Simpkins.
Since the Academy opened in 2007, TDA has worked on thirteen projects with partners from China, Taiwan, Albania, Russia and the Ukraine. Three of these projects are ongoing with partners from Europe and the latest transnational meeting took place last week in Austria. There are discussions for three new projects to commence over the next few years.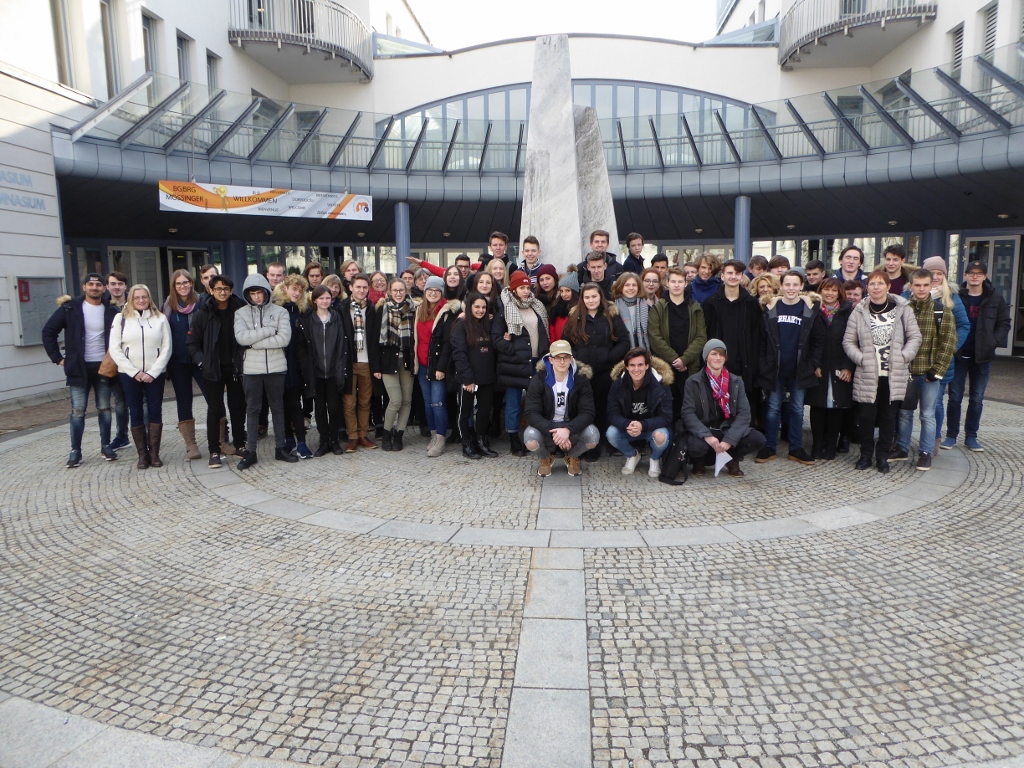 Y7 Peterborough Schools' basketball
The Year 7 basketball team travelled to Ken Stimpson for the semi-final and final of the Peterborough Schools' Cup.
In the semi-final match TDA faced Hampton and it was clear that the opposition were in it to win taking the lead by 8-0 at half time. TDA weren't going to give up without a fight and evened the score up to finish 10-6 by full-time.
In the next round TDA played QKA and this time they were focussed and determined. The boys scored several baskets in quick succession, demonstrating great skill on the ball, both in their movement and passing. The score at full-time was 0-8, with TDA taking the win.
Next up it was Hampton vs QKA in a game that would decide who would finish in 2nd place between TDA and QKA. The QKA team showed true grit against a strong team but they couldn't compete with the pace and on-point shooting of the Hampton boys.
The tournament finished with Hampton in 1st place, TDA in 2nd place and QKA in 3rd place.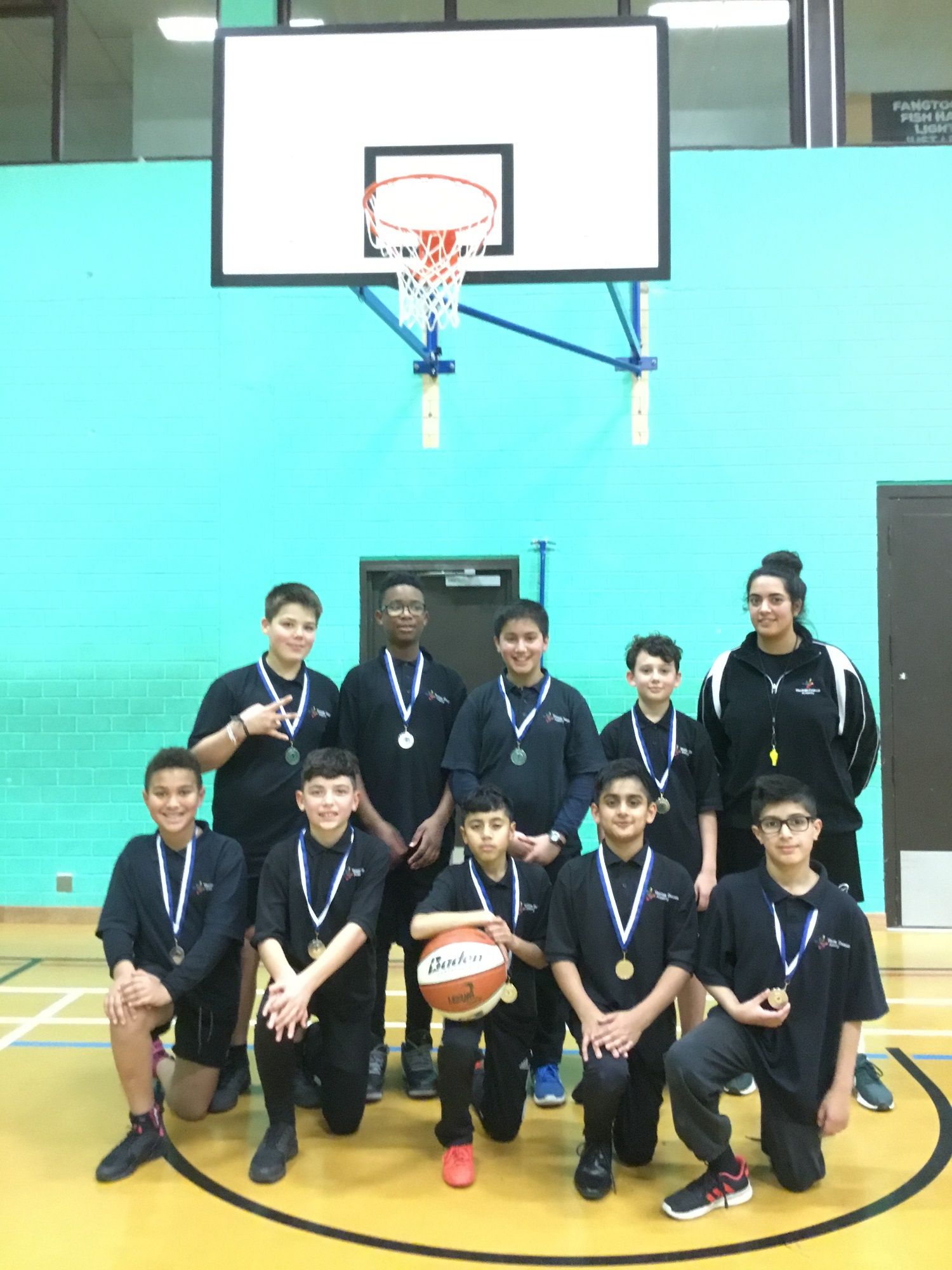 Asian Fashion Show
TDA6 Business Studies students have been working on setting up their own business for their coursework. This week we saw the Asian Fashion Show which not only demonstrated the business skills of the students involved but also raised money for charity.
The show saw friends and family come together to enjoy a beautiful range of sari's and dresses on the catwalk of the drama theatre. This was a really fun way for the students to experience the complexities of running a business and they certainly did a fantastic job raising £200 for Addenbrookes Hospital.

Y9 Bronze D of E
Y9 spent the weekend completing their bronze award qualifying expedition. The weekend didn't get off the to the greatest start in terms of weather, with the students hiking 10km in rain, then sunshine, then more rain followed by more sunshine. A combination of the rainfall and the subsequent wet environment resulted in majority of the students returning to camp very wet, but still in high spirits. After setting up camp and cooking an evening meal, the students settled down in the hope of getting a good night's sleep for a second day of hiking.
Day two saw a complete turnaround in the weather with clear blue skies, although rain overnight still meant tents and kit were damp. One by one, the groups set off on their way and despite a few wrong turns here and there all eight groups reached the finish point by mid-afternoon. The look of delight/relief on the faces of some of our students was priceless. Well done everyone.

Children's University
The Children's University opened its doors to 40 children from the Junior Academy and Main Academy this weekend.
Y5 and above learned about the Arabic language. They were introduced to the alphabet and the sounds of the letter. They then used playdoh to make the letters of their name in Arabic and practised speaking and listening. The session ended listening to " Let it go" from Frozen sung in Arabic.
Children from Y3 and Y4 learned the Russian alphabet, they wrote their names in Russian and made name badges. They learned to write and speak the numbers one-ten and played memory games to test which numbers they knew.
Look out for the next CU session where there will be an outdoor activity and members taking part in the Young Pioneers camp at TDA will gain 10 extra learning hours to log in their passports followed by a Summer Tea Party in July to celebrate another successful year of Children's University at Thomas Deacon Academy.
Parents can drop in and find out more at our Children's University open afternoon on Friday this week at 3pm in the main academy. Passports cost £6 per child and membership is for Y3-Y9. For more details email: hilary.faulkner@thomasdeaconacademy.com

Sound Training
A small group of Y9 students have been taking part in a programme called Sound Training, in which complex words in the English language are explored and broken down through a variety of fun games and activities. The purpose of the programme is to train students to decode complex words quickly and effortlessly improving their reading skills. The results of the programme are very positive, with reading ages improving by several years in many cases.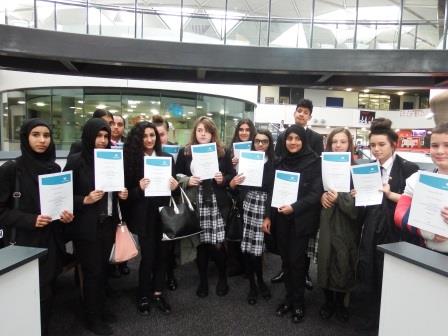 PGL
Over the bank holiday weekend, 42 Y8 students attended the PGL STEM trip where they took part in a variety of team building activities, many of which are designed to stretch the students, pushing them out of their comfort zone.
It certainly looks like the students had an amazing time, taking part in raft building, climbing the high ropes, abseiling, archery and much more.
It is fantastic to hear of their adventures and even more satisfying when the students give such positive feedback on their experiences;
'I feel like I can do anything now!' Alice Hodson (abseiling)

Peterborough Schools' Hockey
Y5 took part in their first Peterborough schools hockey tournament (Y5/6) this week. TDAJ entered two teams and both teams came 5th out of 6 in their pools, which is a fantastic achievement considering the teams they were up against were all in Y6!
The students played with determination and kept their heads up in the face of defeat. The experience has been great preparation for next year, which they are already looking forward to.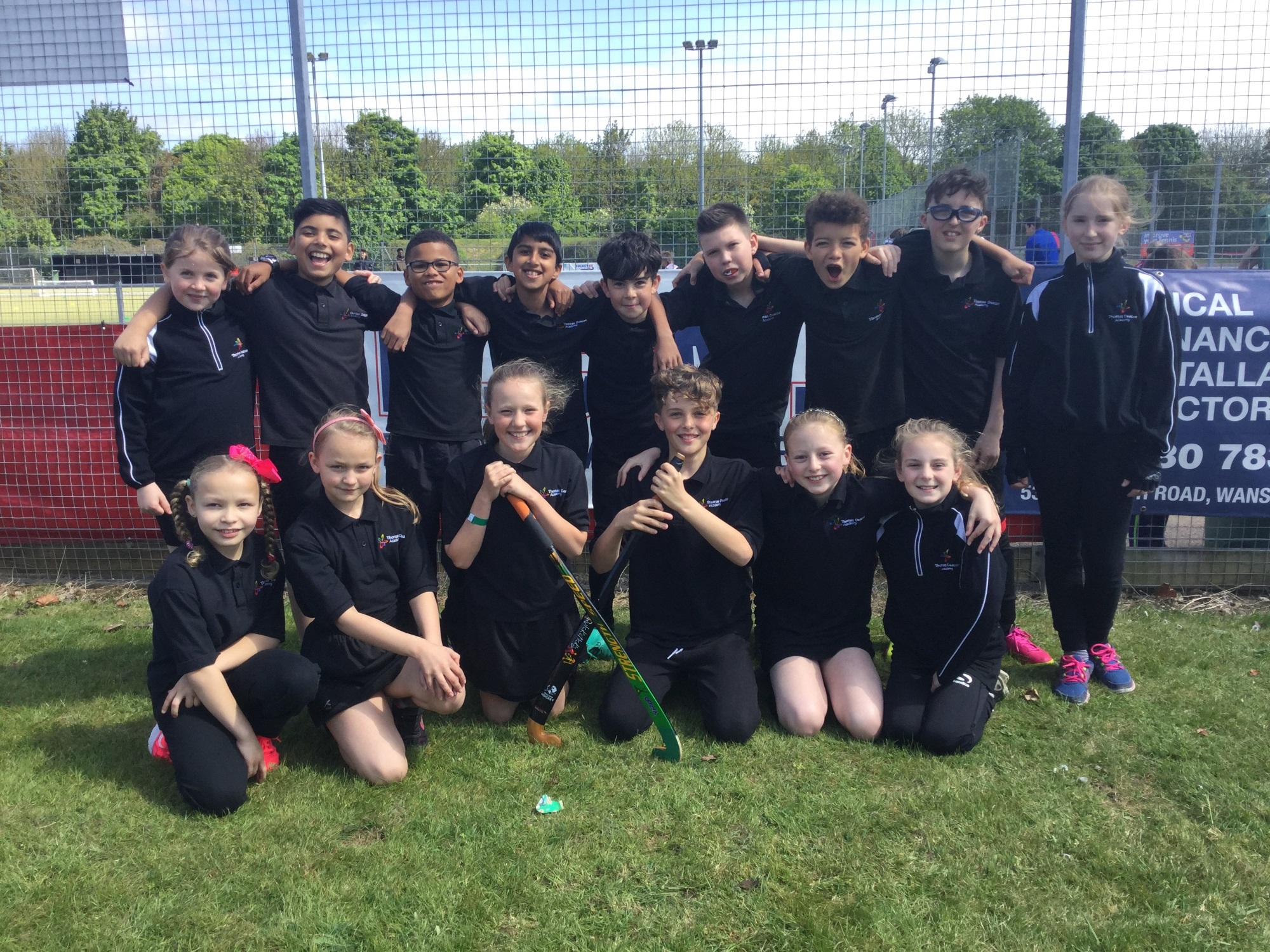 Battle of The Bands
The annual Battle of The Bands concert took place at TDA last week. With over 300 tickets sold in advance and more sales on the night, the Atrium balconies filled with students while the atmosphere filled with anticipation. Each band performed according to the running order defined by the band draw and after a night of fantastic live performances from the House bands and the staff band, the winners were announced.............................well done Castle, you are BoTB champions 2017. More photographs can be seen in the Gallery.