Humanities College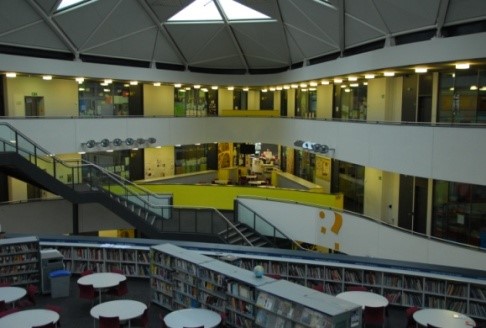 The Humanities College is the largest College in Thomas Deacon Academy, and the team of 30 staff is vibrant and enthusiastic, and all are highly committed to their subjects as well as their profession. The College continues to support the development of new teachers through mentoring PGCE and GTP students as well as newly-qualified teachers who join the team. The College has high expectations and is committed to delivering excellence in lessons, and the 350-strong student body drives the achievement agenda, with a strong desire to succeed and achieve their potential.
Staffing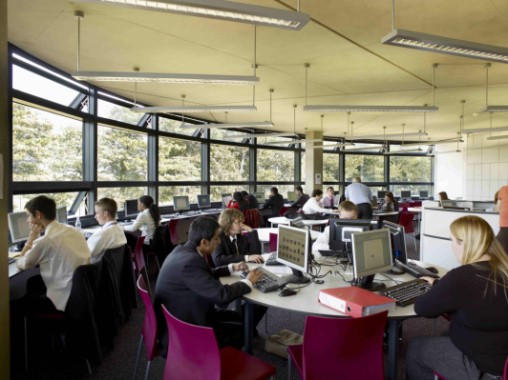 The College is headed by Katie Rushton, College Leader, and she is supported in academic matters by a Lead Teacher team and 8 Subject Leaders (Geography, History, Social Sciences, Business, RE (2), Politics and Economics); and in pastoral matters by 3 Student Achievement Leaders. The College also boasts a number of teachers who teach across a variety of subjects, including two Advanced Skills Teachers. We also have 2 College Administrators, who provide a link between students, parents, staff and other Colleges.
Subjects and Qualifications
The Humanities College provides teaching in Business, Citizenship, Economics, Geography, History, Politics, Psychology, Religious Studies and Sociology and qualifications in the following:
A Levels in Economics, Geography, History (Early Modern/Modern), Politics, Psychology, Religious Education, Sociology
BTEC National Diploma in Business (Level 2 and 3)
GCSEs in Business Studies, Geography, History, Religious Studies
GCSE Short Course in Citizenship Studies
Highlights from the 2013 Results
Subjects within Humanities College have seen some fantastic results over the years, and 2014 was no exception.
At Key Stage 4, the Business Studies students continue to excel with 99% Pass or above, with 40% gaining the top grades of Distinction and Distinction*. There were also some excellent results in RE, with 75% students achieving A*-C grades in the full course qualification, and History with 70% students achieving A*-C grades.
At A2 Level there was a 100% A*-E pass rate in Economics, Geography, Politics and Sociology. We had an excellent proportion of students gaining the top grades of A*-B within Humanities subjects; 60% in History, 50% in Politics, 44% in Geography and 41% in Sociology. Students excelled in Business studies with 100% students passing and 68% gaining the top grade of Distinction*.
Facilities
The College has 3 dedicated ICT suites and 2 flexible learning spaces with computer access. The College also has access to the Academy's lecture theatres (below), performance spaces and ICT facilities, extensive sporting facilities, as well as a well-resourced Multi-Media Resource Centre and Pod (Mac suite).
Extra-Curricular Activities
There are a number of extra-curricular opportunities for students including regular revision drop-in sessions across a number of subjects. Subjects also hold weekly drop in sessions for students who want help with homework tasks and assessment preparation. Other opportunities for students include attending an EU mock council for Politics students as well as a number of subject specific conferences.
Cross-Academy opportunities include a wide range of sporting competitions and a hotly-contested annual Battle of the Bands contest. Students from the Humanities College are also represented on the Academy Student Council.
Recent Events
Humanities College is keen to extend learning outside of the classroom and offer a number of fieldtrip opportunities. The History team offer a trip to the battlefields in Ypres for their GCSE students and this always proves to be a valuable experience for our students. Students studying Geography get the opportunity to visit the Natural History Museum in Year 8, and GCSE students attend a number of field trips including visits to the North Norfolk coast and the River Witham. The Business department take students to study marketing at Alton Towers, and the RE department study religion and art in Paris.
Professional Development
The Academy has a full, regular CPD programme on a monthly basis, with a variety of sessions offered across teaching and learning, ICT and leadership development. Staff have also received mentor training to help provide high quality support to PGCE students. A generous CPD budget is also available to fund development via external courses, and the Academy has also developed its own annual leadership development programmes for associate and teaching staff.
Staff in the Humanities College have recently benefited from attending Leadership Pathways and Middle Level Leaders courses, as well as a number of external CPD events to gain knowledge and skills for developing and delivering new/revised qualifications and courses.
Please Contact Us if you require further information