MATHEMATICS COLLEGE
The Maths College prides itself on its good team spirit, providing a supportive, professional and lively environment in which to work. The team has a clear focus on achievement and success for all of our students.
Staffing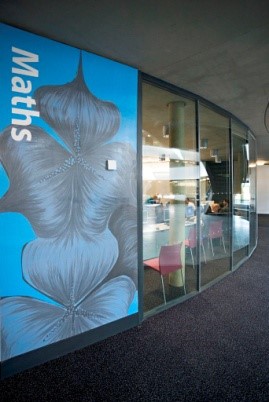 The Maths College is headed by Richard Valler, College Leader. He is supported in academic matters by 5 Lead Teachers and 1 Advanced Skills Teacher who oversee the development and delivery of Mathematics within each Key Stage. Pastoral matters are managed by a team of 4 Student Achievement Leaders, supporting and guiding the students in our 18 vertical tutor groups. The team also includes 8 full – time and 3 part-time teachers across the subject.
The team also includes 2 College Administrators, who provide a link between students, parents, staff and other Colleges; 1 subject-specific Teaching Assistant, 2 Higher Level Teaching Assistants and 3 Instructors. Staff have the opportunity to teach across the whole age and ability range of students within the Academy, and also have the responsibility of being an Academic tutor.
Subjects and Qualifications
The Maths College provides teaching in Maths, Further Maths, Statistics and Financial Maths and offer the following qualifications:
A Levels in Mathematics, Use of Mathematics, and Further Mathematics (AQA)
GCSE in Mathematics (Edexcel)
PFEG Certificate of Personal Finance
Edexcel L3 Award in Algebra.
2014 Results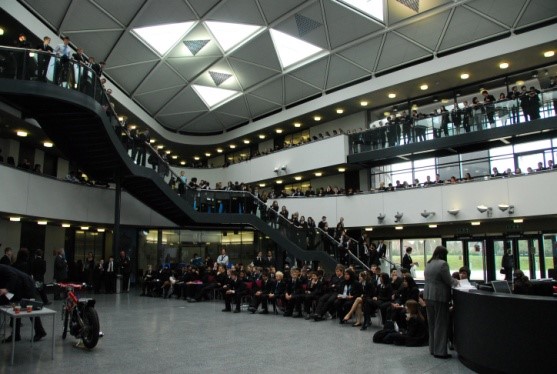 69% of students gained a GCSE Mathematics qualification at A*-C grade, this figure has been consistently improving since the opening of the Academy.
97% pass rate at Post-16 (A2 level) with 46% of A2 level grades being top grades (B+).
Facilities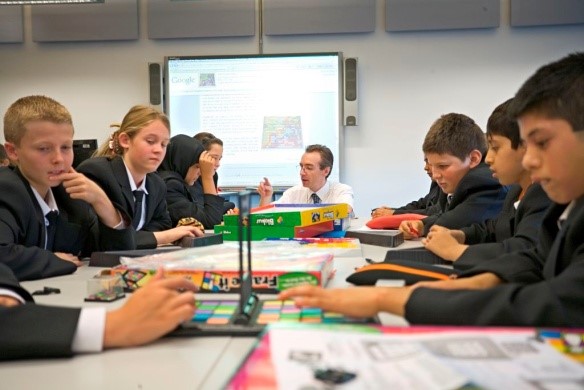 The College is based in 11 classrooms with a further 3 dedicated computer suites. 1 classroom contain a small bank of computers, and 2 flexible learning spaces are available with computer access (45 thin client units). All classrooms contain a SMART board and multi-media projector. A wide variety of Mathematical software is available within the College to enhance teaching and learning. This includes dynamic geometry packages, electronic voting systems, graphing packages and online assessment systems.
The College also has access to the Academy's lecture theatres and ICT facilities, as well as a well-resourced Multi-Media Resource Centre and Pod (Mac suite).
Events and Extra – Curricular Activities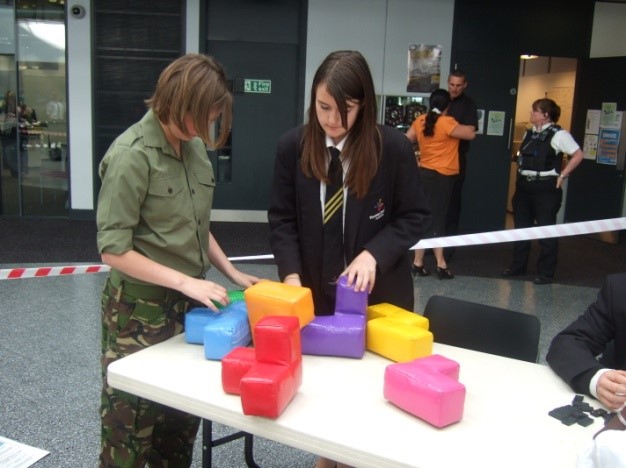 The College participates in the UKMT Maths Challenges at Junior, Intermediate and Senior levels every year. Small teams of students also compete in the Regional Team Challenge competitions. The Senior Challenge team came 3rd in their regional final this year, being the highest placed state school.
We have the 'First Lego League' robot-designing and programming club, which enters an annual competition sponsored by Caterpillar. The team are highly successful and have qualified for the National final for the last two years.
The College also hosts a number of Charity Days throughout the year to aid the College's chosen charity. Inter-College activities are also a big part of the Academy, including sports events, quizzes, and an annual 'Battle of the Bands'.
Professional Development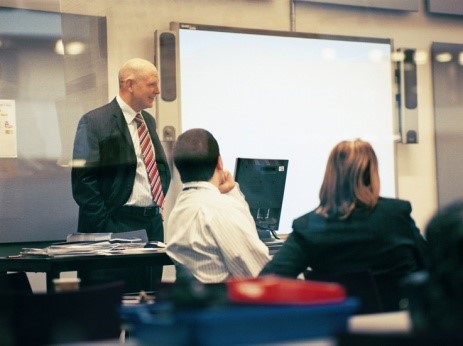 CPD is given a high priority in the Maths College, with fortnightly sessions being timetabled. These are organised by the Lead Teachers and provide opportunities for staff to collaborate on a variety of teaching and learning topics. Staff new to teaching KS5 are also involved in TAM (teaching Advanced Maths), we have also participated in research projects funded by NCETM. Staff regularly lead sessions at teach meets and at other regional networking events. We work across Colleges with colleagues in Science and Technology to create and develop STEM activities. The Maths AST supports the development of teaching and learning across the academy. He also supports Mathematics teaching through his website 'Mathed Up'.
In addition, the Academy has a full, regular CPD programme, with a variety of sessions offered across teaching and learning, ICT and leadership development. Access to external CPD courses is also available when required.
Please Contact Us if you require further information